Have fun being Italian in Cinque Terre
,
the five villages of exquisite beauty on the coast of Liguria, in a group of 4-6, hosted by charming and fun Italians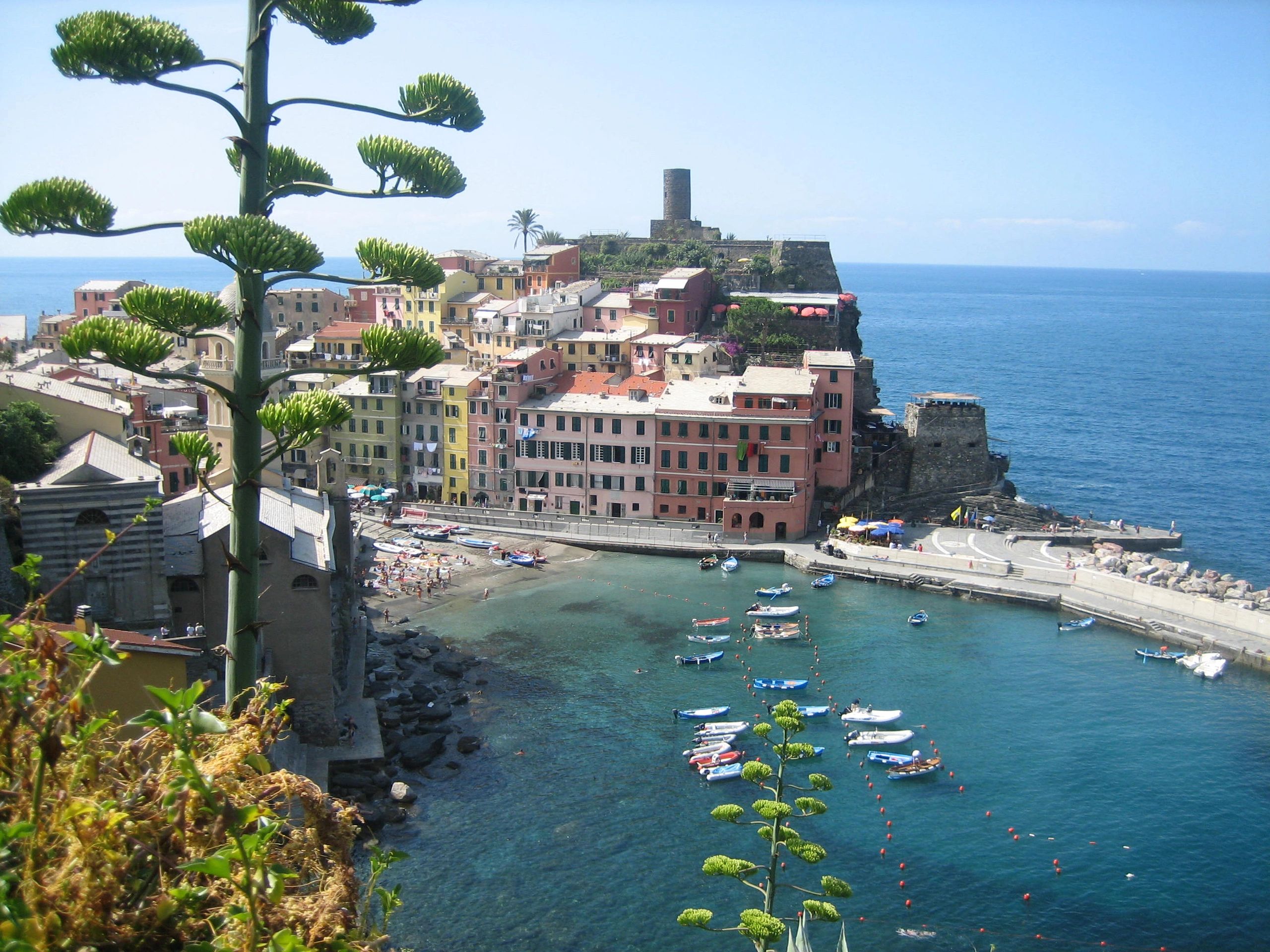 whose families have lived there for generations. 
Experience Cinque Terre from a local perspective, and
share in their knowledge and love of Cinque Terre.

  

You will be led on a coastal hike among the five villages and to lesser-hiked trails, taken to small inland villages and share the Ligurian Sea.

With the focus on Ligurian specialties, you will eat locally grown and caught food
and drink the special Cinque Terre wines.

The Adventure Begins…
Day 1 – late afternoon arrival in Vernazza; dinner at a
local restaurant on the waterfront Piazza Marconi, featuring freshly caught local fish, pasta with pesto and wine from the terraced hillside vineyards of Cinque Terre.
Day 2 – visit Riomaggiore, Manarola, Corniglia – hike or go by train.  By boat with Prosecco (weather and sea conditions permitting), for dinner in the fifth village, Monterosso al Mare.
Day 3 – hill-top horse carriage ride from village to church sanctuary, where there will be a picnic of local products.  Dinner of Ligurian specialties at a local restaurant in Vernazza, with guitar entertainment afterward.
Day 4 – hike the inland hills with breath-taking, panoramic
views of the coastline and sea, away from the crowds, and visit
small, quiet, authentic villages.   Enjoy a meal of locally grown
and caught products at a small, countryside, family restaurant.
Day 5 – departure.
Dates:  There is still space available in these upcoming trips, arriving Wednesday and departing Sunday. Write to me with a proposed date, and if you want, I can customize a tour for your whole stay in Italy, visiting other parts as well as Cinque Terre.

Cost:  1050 Euros per person, shared accommodation.  Single supplement available.

Given the nature of the trip, the sample itinerary may change depending on local conditions and events.
To reserve your place in this adventure, contact:   
Chris Wildgen                chris@experiencecinqueterre.com